Three wire administration ideas for residential solar installers
As part of our purchasing guide for wire and cable management, we asked the manufacturers for some installation tips. Here's what they had to say.
If you can measure it, you can improve it
Click here to learn how to use the Mana Monitoring Platform to create new revenue streams from your operations and maintenance operations.
Work from the roof. The installers still do most of the cable management assembly once they are on the roof. We have seen several installers over the years save time (and money) by assembling as much on site as possible. Most cable management products currently on the market allow for assembly that is not installation dependent. This means that an installer can mount the cable management device on the cables on the ground and then attach the entire assembly to the modules (or shelving system) once on the roof.
Similarly, an installer can mount the cable management device on the floor on the modules (or shelving system) and then run the cables once on the roof. If you install the solution on the cables in advance (instead of on the modules or the shelving system), we recommend that you do this "loosely" so that you can make the final settings once everything is laid out on the roof, as small adjustments are inevitable to be made that must be done.
-Tom Marsden, Renewable Energy Sales Director, Heyco Products Corp.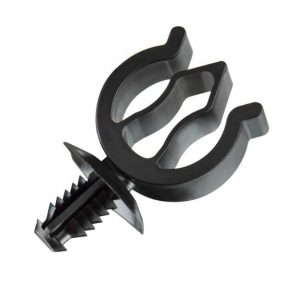 No cross pairing. Probably the most common mistake I see with residential PV systems is interconnecting connector products from other manufacturers. It's easy to see how this happens: most of them look very similar, and unfortunately, all too often connector products are marketed as compatible with other connectors. This can even be stated in the actual product manual for modules and MLPEs. This is a very dangerous marketing tactic as the manufacturers of these two different connectors almost certainly did not collaborate on their product designs.
If you take a moment to consider that in all conceivable weather conditions, these connections have a lifespan of over 20 years outdoors and protect excessively high levels of DC current (typical residential PV string inverter circuits are rated for> 6 kW ), you can see how a dangerous situation creates by leaving the safety of these connections to a collection of guesswork. Because of this, you cannot get connector certification for products from two different manufacturers unless these companies agree to a joint certification, and it is very rare that such a situation exists.
In some cases, these compounds survive without any significant system impact. In most cases they cause annoying problems like blown fuses, excessive loss of power due to excessive heat generation, and repeated faults in the inverter (and even premature failures). In some cases and too often, these failures cause catastrophic problems, including arcing and fires. A small mistake here has very dire consequences. Because the NEC code dictates that you must use equipment that is certified for its intended use (and cross-mating connectors are rarely or never certified), the installer inadvertently puts a system into service that is not code compliant . It must be ensured that all connections made in the system are products from the same manufacturer.
-Brian Mills, Product Manager Alternative Energy, North America, Staubli
Pay attention to product details. For residential installers, it is best to follow best practices when designing a system. A suitable bending radius, not only when folding a wire, but also when coming out of module junction boxes and MLPE, can be of decisive importance for the service life of the system. Keep wires safe and away from nesting opportunities. The wires are warm and animals can find them in colder climates. Laying it along the shelf or stowing it on the edge of the module can help minimize these possibilities.
Plastic parts still have a bad rap in the industry, but avoiding the cheapest cable ties from your local dealer and doing basic research can go a long way. Plastics that were installed 10 to 15 years ago will still work in the harshest of environments. But even the best cable ties fail prematurely if they are passed through a sharp module hole. Metal can be a good solution, but the application must also be carefully considered. Metal is abrasive; Improper installation can easily damage your cables.
-Nick Korth, Product Marketing Manager, HellermannTyton