Solar panel cleansing firm SunBrush opens Nevada department to higher serve U.S. market
The world market leader for PV cleaning systems from Germany, SunBrush mobil, is breaking new ground with the opening of its SunBrush USA subsidiary in Henderson, Nevada. There, the joint venture between SunBrush mobil and its importer for the British and Irish market Halse Solar Ltd will sell and maintain the German company's PV cleaning systems and supply spare parts to PV power plant operators, O&M companies and site owners in the USA.
"We will close a large gap with our products. So far there has been no similar cleaning device for solar modules in the USA, "says Franz Ehleuter, Managing Director of SunBrush mobil.
The US branch offers The entire range of solar panel cleaners from SunBrush mobil, which can be quickly and easily mounted on carrier vehicles such as tractors or wheel loaders and ensure efficient and gentle cleaning either dry or wet. The multi-purpose device SunBrush mobil Compact removes dust, sand and bird droppings from floor-mounted PV systems.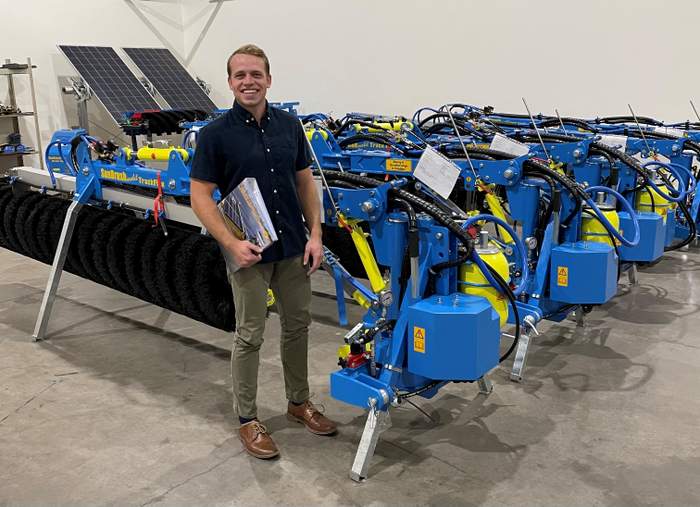 To remove snow, the company is offering a Winter Kit upgrade for the Compact with a double-power brushed motor, a reinforced frame of the PV cleaning system, and aluminum snow deflector blades that deflect up to 4 inches of snow on each side of the brush . Customers can see how the units work at a demonstration in Henderson.
For cleaning roofs or carports, SunBrush offers SunBrush Mobil Crane, while SunBrush Mobil Rapid, mounted on mini excavators, is the ideal solution for locations with narrow passageways or tracking bars across the row. SunBrush mobil Trackflex, on the other hand, was developed for PV tracking systems. The larger 20-inch brush can even clean NexTracker Horizon arrays, as the brushes are designed to brush directly over the protruding brackets.
Support: A 400 m² warehouse guarantees a delivery of spare parts within one day. "It is very exciting to oversee and lead this new company. Now that SunBrush Mobile has become the answer to utility-scale panel washing in Europe, I look forward to working with customers in the US to find their solar cleaning solution, "said Edward Halse, SunBrush USA Sales Director.